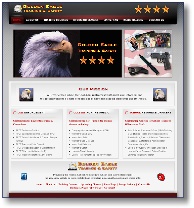 Golden Eagle Training & Safety

Steve Risner (Homer, LA) and Butch Shaver (Shreveport, La) announce the opening of their new Golden Eagle Training & Safety website, online at www.DefensiveTraining.us.
For more than 20 years, Golden Eagle Training & Saftey (GETS) has offered Instructional/Certification courses for the General Public, Law Enforcement & Corrections, School Resource Officers & Staff, Churches, Organizations and Companies.
GETS training for the public includes: Carrying Concealed Handgun Permit Class, Personal Safety Course, Women's Safety & Self-Defense Course, Sexual Harassment and Rape Prevention (known as SHARP), Weapon Retention & Disarming (if you carry a firearm, you need to know how to effectively retain it or disarm someone who has one), Escape & Evasion, and Advanced Carrying Concealed Handgun Courses.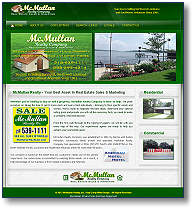 Whether you're looking to buy or sell a home, McMullan Realty Company is here to help. We pride ourselves on taking the time to get to know each and every client individually - listening to their specific needs and wishes. We're ready to negotiate the best deals, determine your optimal selling price
and provide you with all the necessary facts you need to make a confident, informed decision.
From the first walk-through to the signing of papers, we will be with you every step of the way. Our experienced agents are ready to help you achieve your real estate goals.
Mcmullan Realty Company was established in 1961 by Dennis and Evelyn McMullan. Continuously family owned and operated, McMullan Realty Company has specialized in REAL ESTATE SALES AND MARKETING in the North Webster Parish, Louisiana and Southwest Arkansas areas for more than 50-years.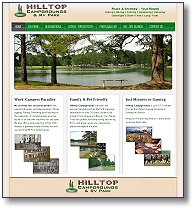 Hilltop Campgrounds & RV Park (Princeton/Haughton, LA) is proud to announce the opening of their website as of 06/10/2012, online at www.HilltopCampgrounds.com.
Hilltop Campgrounds and RV Park is a work-camper, family and pet friendly park located just minutes from I-20 and I-220. The park is always clean with on-site management and maintenance for a worry free stay. The rental prices include lot, electric, water, sewer and trash pickup.
The park is located less than five miles from Haughton and 3 minutes from I-20 (Haughton/Fillmore exit - Hwy 157 North), and just 10-15 minutes from all the Hottest Gaming Locations in Shreveport-Bossier.
The park is open to the public year round. Features include Fishing and Swimming in their 5 acre natural spring pond. hiking & biking nature trails and beautiful, peaceful & serene surroundings throughout the year.
Providing Web Impact for Businesses & Organizations - Since 1996
Concentrate on Your Business - Let Us Handle the Web
Contact Us
Key-Comp Web Design
& Software Solutions
831 Clear Lake Rd
Homer, LA 71040
(318) 927-9229
Contact Us Now
Our Services
Web Design/Hosting/Maintenance/SEO
Print Ad, Business Card and Logo Design
Custom Internet & Database Programming
Group and/or Individual Software Training
Special Event & Family Reunion Photography
More Information